Commercial
Commercial Building HVAC Equipment Installation and Service on Vancouver Island
We Specialize in Equipment Installation and Building Maintenance Packages
Welcome to Controlled Air Heating and Cooling! We are an independent HVAC company operating on Vancouver Island. In addition to providing 24/7 emergency services and excellent customer service to homeowners, we also provide the same to commercial customers. Our technicians are always licensed, bonded, and carry liability and WorkSafe BC insurance!
We are trusted by building managers, operators and facilities staff on Vancouver Island. We can tailor a maintenance package specific to your requirements on a routine interval. Controlled Air Heating and Cooling is the economical choice, our qualifications and work support your decision to select us as your preferred HVAC contractor. We will service your commercial HVAC system from top to bottom. Take a look at all our different commercial services on Vancouver Island, and contact us to get started!

Installation

Repair

Maintenance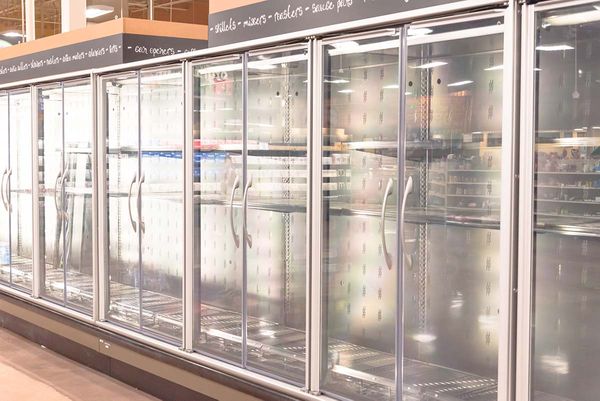 Inside Our Commercial Refrigeration Services
No matter what kind of business you run on a daily basis, refrigeration needs to be taken very seriously. From storing individual employee meals to keeping hundreds of pounds of restaurant-quality food at a safe temperature, Controlled Air Heating and Cooling can help with our high-quality refrigeration. In addition to our warranty service and long-term maintenance plans, we also provide several different cooling systems to benefit the Vancouver Island business:
Walk-In coolers: It is incredibly important to ensure your commercial-grade refrigerators and coolers are kept spotless — any spills have to be mopped up right away. But Controlled Air Heating and Cooling can help prolong the lifespan of your business's refrigeration with the right walk-in cooler, the pinnacle of convenience and quality. Let us help you install preventive measures to avoid cooling loss and take care of any potential issues!
Industrial fridges: When it comes to huge, large-scale businesses, industrial fridges are the best way to go. Controlled Air Heating and Cooling's commercial services on Vancouver Island also extend to providing installations, repairs, and maintenance for heavy-duty pieces of equipment your profits depend on.

Walk-in freezers: Restaurants absolutely need to have the perfect walk-in freezer to store all the food that will be cooked and served to the customers. That makes routine maintenance from our HVAC and refrigeration technicians even more important so thousands of dollars' worth of food isn't wasted.

Line fridges: Grocery stores, gas stations, and convenience stores alike all require the use of line fridges to house their for-sale drinks: water bottles, soda, iced tea, and more. Don't lose out on potential business if something goes wrong — turn to Controlled Air Heating and Cooling for regular check-ups and a dedicated warranty service.

Ice machines: Hotels, motels, and other hospitality businesses have ice machines as a general convenience to their guests — and it's noticeable if the machine is unhygienic or isn't working. Let our refrigeration experts help prevent any costly repairs or replacements by checking on your current ice machines on a regular basis.
HVAC Heating & Cooling Options Available To Commercial Clients
In addition to making sure your companies' refrigeration doesn't put your employees and clients at risk, Controlled Air Heating and Cooling's commercial services on Vancouver Island also include heating and cooling. We are happy to provide a personal touch from our independent HVAC company and can help your businesses with any of the following: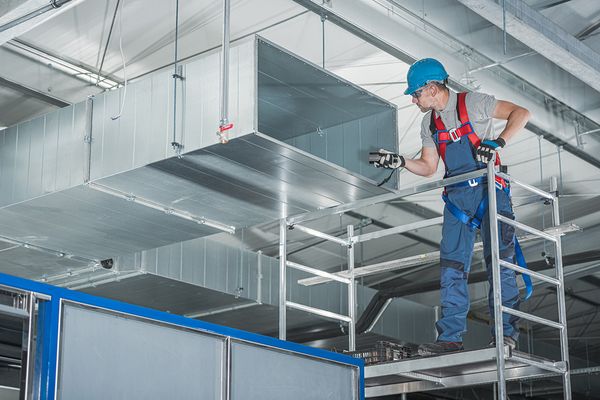 Heating
Ductless: If you're ready to replace your current heating products, or are unsatisfied with the level of what you're getting with your current products, Controlled Air Heating and Cooling can provide models from Ductless Mini Split. Known for their high-quality functionality, efficiency, and a long lifespan, we can install the right heating product and provide all types of follow-up maintenance.

Furnaces: Keep your employees and clients warm during the cold months! Controlled Air Heating and Cooling's commercial services on Vancouver Island also include the installation, repair, maintenance, and serving of commercial furnaces. Let us help keep your operating costs low!

Heat pumps: Don't experience any unnecessary financial stress from having to replace your heat pump. Our HAV heating services are capable of providing affordable new heat pumps should you need them, provided with our signature warranty service and maintenance plans.

Gas fireplaces: Gas fireplaces are incredible resources for your commercial business; it naturally draws in visitors and clients in from the cold, enticing them to stay awhile and view what you have to offer. Make sure this asset is taken care of in a timely fashion — no matter what happens — with Controlled Air Heating and Cooling!

Boiler installations: Don't let any minor inconvenience derail your entire workday! Make sure your boiler is in perfect working order with our commercial services on Vancouver Island.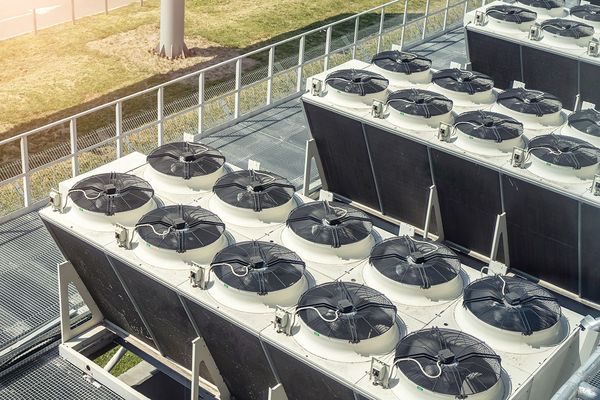 Cooling
All of that works perfectly well for those harsh Canadian winters but what about in the summer? Controlled Air Heating and Cooling's HVAC services strive to provide a high level of care to your business with regard to air conditioning. Take advantage of our warranty service and discounted annual maintenance plans along with each of the following subsets of HVAC maintenance:
Ductless mini-split: Just like how these products can help keep your business warm, they can also ensure every room is cooled during the hot summer days.

Central air conditioning: For fast-paced work environments, with employees constantly moving and on their feet, it's critical to have the right central air conditioning system. Controlled Air Heating and Cooling's commercial services on Vancouver Island include installing the perfect HVAC cooling system to keep your workday comfortable, as well as keeping track of its repairs.

Heat pumps: If your brick-and-mortar business location is having problems with your heat pump, let our HVAC technicians help!
Chillers: Keep your business' air conditioning running 24/7 with all the right equipment from our HVAC company.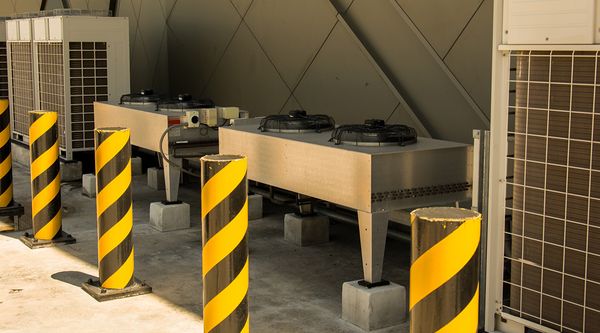 Locations Our Commercial HVAC Technicians Service
No matter what issues you may be having with your commercial business' HVAC, heating, cooling, or refrigeration systems, Controlled Air Heating and Cooling can help! Let us help you keep your employees comfortable with general maintenance services and 24/7 emergency services across British Columbia. Contact us anytime for commercial services on Vancouver Island.
Need Emergency Service? Call Us at (250) 871-4291
24 Hours, 7 Days a Week, 365 Days a Year!